So we all sat around the TV at Christmas eating an endless amount of Quality Street and dreading the point where it was no longer acceptable; and when were going to have to spend hours at the gym burning all those green triangles off again. January. Back to the Gym, Chocolates in the bin, no more pigs in blankets. WAH.
However one day in December I was contacted about getting involved with the Real Juice Reboot with Philips who have teamed up with
The Body Coach, Joe Wicks
in January and trying out one of their juicers. Being an avid smoothie drinker already, I obvs did a little happy dance and of course said I would love to. So I think it was around January 7th, I woke up to the post man delivering my Philips Juicer (
this one to be precise
) along with some recipes to get me started. My Favourite of them all which I have been having a lot all has been:
Cool as a Cucumber (Pictured Above)
This kind of reminds me of a very healthy Mojito. Healthy But DELICIOUS and so refreshing! If you're new to juices or smoothies and a little apprehensive this is a great one to start with, even I was a little scared when I started to add the likes of Beetroot and Carrots in (still absolutely delicious btw).
I am well and truly converted from Smoothies to Juices and this Juicer is just amazing. I can literally toss a whole apple in and it comes out completely smooth in texture (if you're like me and hate 'bits' in drinks or thick smoothies then you NEED this). What is so great about this Philips Juicer is that it is so easy to clean, it can easily be taken apart into sections and rinsed, so I can prepare my juices before work and still have time to get it spotless again and ready for the next morning. The only downside to Juicing in comparison with Smoothies is that from an awful lot of fruit you don't get a lot of juice so it can be a little pricey!
This is 100% going to stay in my everyday routine though, as I feel that when I start off right it really sets a precedent for how my day is going to go, what I eat, if I have the motivation to then exercise etc and it is a great and fast way to get all of the goodness out of your fruit and veg in one blast (I do still try to eat more fruit and veg throughout the day). I feel less bloated and full of energy; and the sluggish feeling that was left from Christmas has well and truly been banished! If you don't already, make sure to follow me on
Instagram
where I post a lot of the juices I have and what goes into them! And more importantly if you can, get buying a juicer, this one is sitting looking pretty in my kitchen and will definitely not be moving! Thanks Philips!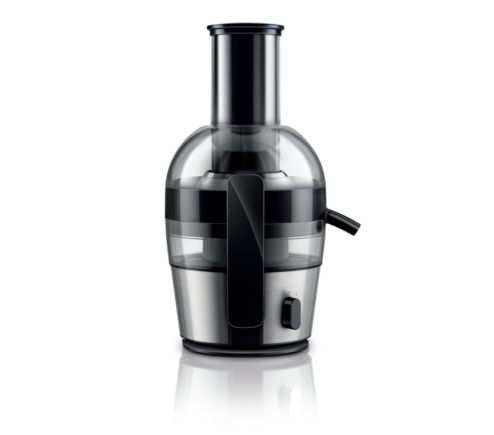 I've decided that I am going to try and incorporate a few more healthy lifestyle posts onto my blog as for the last year or so I've really changed my lifestyle and share a lot of tips with my friends, boyfriend and colleagues who have now changed theirs too, so why not share them here right?! One thing I'll try to do is share lots of yummy smoothie and juice recipes.
Do you have a juicer or blender? What are your favourite recipes?
x